President
Charles Brown, 4th year Ph.D. student in Physics
Charles does research in Atomic, Molecular and Optical Physics. He studies the interplay between electromagnetic and mechanical degrees of freedom. The interplay is mediated through so-called optomechanical interactions, which, not only bring about various nonlinear phenomena in both the electromagnetics and the mechanics, but also provide access to quantum mechanical effects in the optical and mechanical domains.
When he's not making quantum optical devices, Charles enjoys weightlifting and wrestling.
Charles loves science because it gives him the creative and intellectual freedom to solve countless different problems – from the most basic of problems, to the most mysterious problems of our universe.
Vice President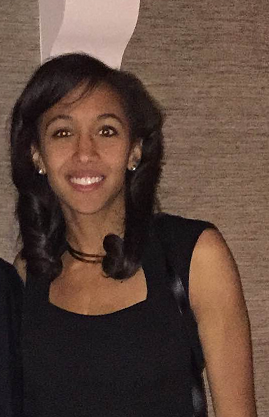 Brooke Russell, 4th year Ph.D. Candidate in Physics
Brooke studies Particle and Nuclear Physics. Her areas of research include neutrino physics, dark sector phenomenology, and  LArTPC detector research and development.
When Brooke isn't detecting particles, she enjoys photography and riding her road bike.
Brooke loves science because she finds the fundamental questions – what is dark matter, why is there more matter than antimatter in the universe, etc. – incredibly intriguing and worthwhile in the investigation of understanding the world around us.
Secretary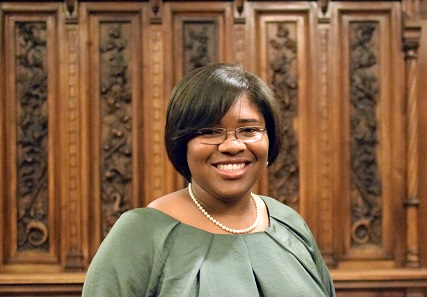 Lyndsey McMillon-Brown, 4th Year Ph.D. Candidate in Chemical Engineering
Lyndsey studies Chemical Engineering and works in the Transformative Materials and Devices Laboratory. Specifically, Lyndsey carries out research on advanced, nano-patterned, novel materials for light trapping and enhanced efficiency in solar cells.
When Lyndsey isn't fabricating solar cells, she loves to ski and play golf.
Lyndsey loves science because she loves to discover new things.  Lyndsey believes that even if you discover that something doesn't work - you've made a meaningful contribution to the body of available knowledge.
Treasurer
Stefan Elrington, 6th year Ph.D. candidate in Physics
Stefan studies nuclear magnetic resonance imaging (MRI). 
When Stefan isn't controlling electron spin in the lab, he enjoys playing soccer and has an keen interest in drawing. He once won a drawing prize and now his drawing is part of the Ashmolean museum's permanent collection. 
Stefan loves science because there is always something new to discover!
Outreach Coordinator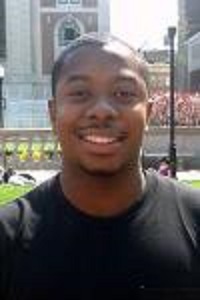 Adrian Meyers, 2nd year Ph.D. student in Astronomy.
Adrian's academic interests include galaxy formation & evolution, galactic dynamics, dark matter and cosmology. 
When Adrian isn't observing the universe, he likes playing basketball. Also, Adrian is a big fan of the TV series, "The Walking Dead." 
Adrian loves science because it helps him understand how the world around him functions, and how it came to be.  Adrian says, "the deeper you study a topic, the more questions are raised. However, it also gives you a more complete picture of how the forces in our universe worked together to produce the world as we know it."
Activities Director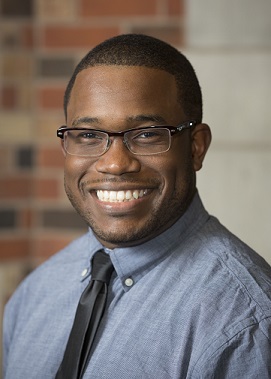 Anthony C. Scruse, 3rd year Ph.D. student in Chemistry.
Anthony's area of interest is in organic chemistry. Specifically, Anthony conducts research on the development of useful chemical reactions catalyzed by transition metals. 
When Anthony isn't reacting chemicals, he loves to listen to classical music. He even used to play trumpet in a symphony orchestra.
Anthony loves science because it provides him with the opportunity to develop interesting questions and immediately begin working to find the answers.